This may just be common sense to me but look at this package. I took this picture today at a local grocery store. To me this has all sorts of warning signs on it. First, it's pre-spiced. It doesn't just have a little tarragon sprinkled on it but a BBQ rub.  Usually they use a Cajun rub because it's a better mask of smell. Think about it…why would they spice the chicken for you? Is it that hard for you to do yourself? They do it because this chicken is bad. It's got a good stink to it and they are trying to hide if from the consumer.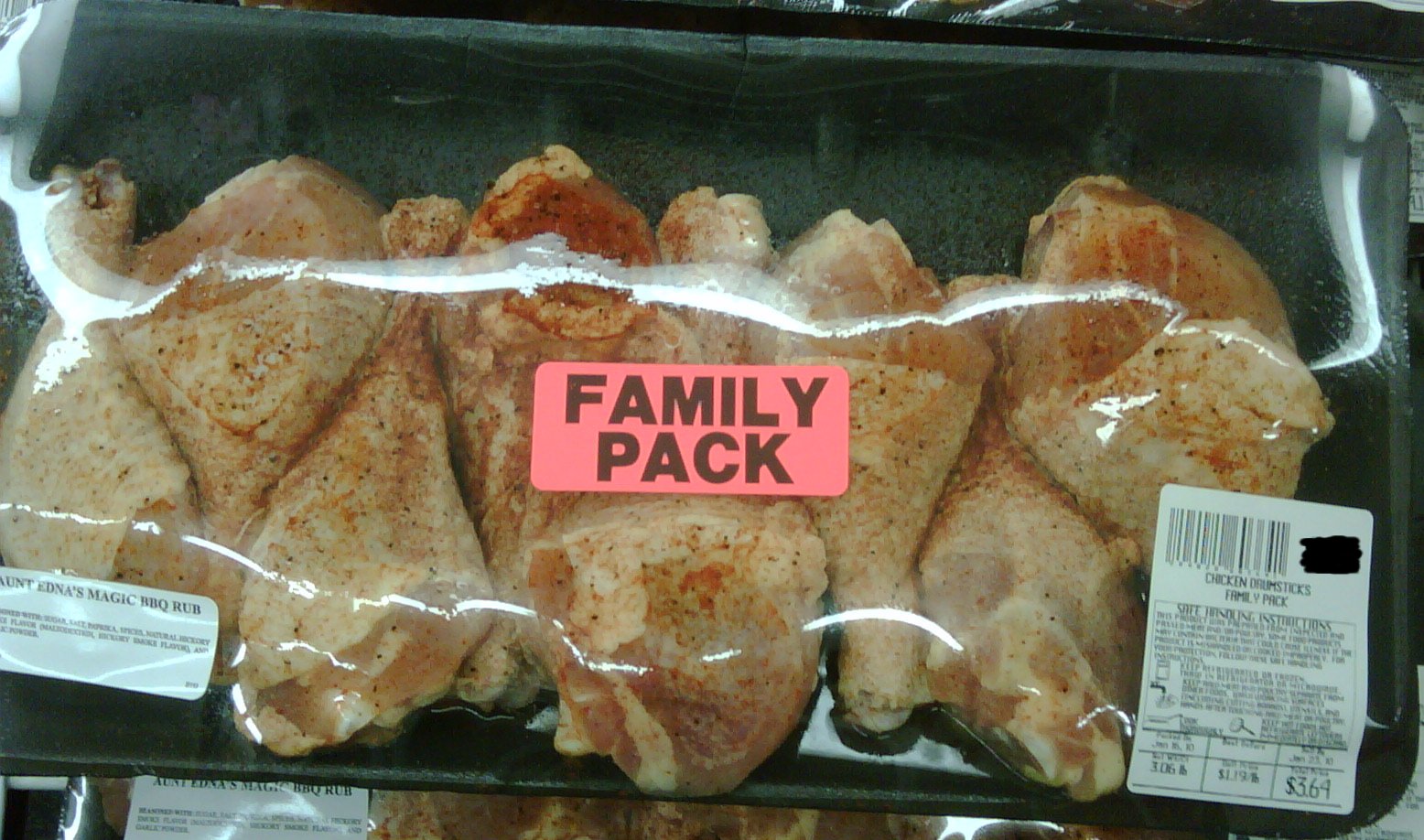 You can't see it but down in the lower right is the sell by date. It was yesterday. Butchers don't want to ever EVER throw away meat. Instead they try to move it fast. They spice it up. They put it on special. When I see "Butchers Special" I hear "Salmonella Special". Some butchers even change the sell by date.
NEVER BUY CHICKEN ON SPECIAL UNLESS THE SELL BY DATE IS FIVE DAYS AWAY! Even then be careful. No you probably won't die. You may not even get sick but it's just not worth it.
Butchers get serious pressure from grocery store management. They have to be profitable and they can't afford to throw away product.
I imagine to most people this is obvious but to some young twenty something on a budget….it may be a life saver.
http://www.hofw.net/WP/wp-content/uploads/2015/12/logo2.jpg
0
0
Jerry Winkel
http://www.hofw.net/WP/wp-content/uploads/2015/12/logo2.jpg
Jerry Winkel
2010-01-19 06:01:02
2010-01-19 06:01:02
Don't Do It