Boys Pinewood Derby Cars
Anna did all the carving and painting
Click image for larger version.
Banana Car
This car didn't get to race officially because the one side was too tall and couldn't go through the gate.
It was made by gluing three pinewood blocks on top of each other.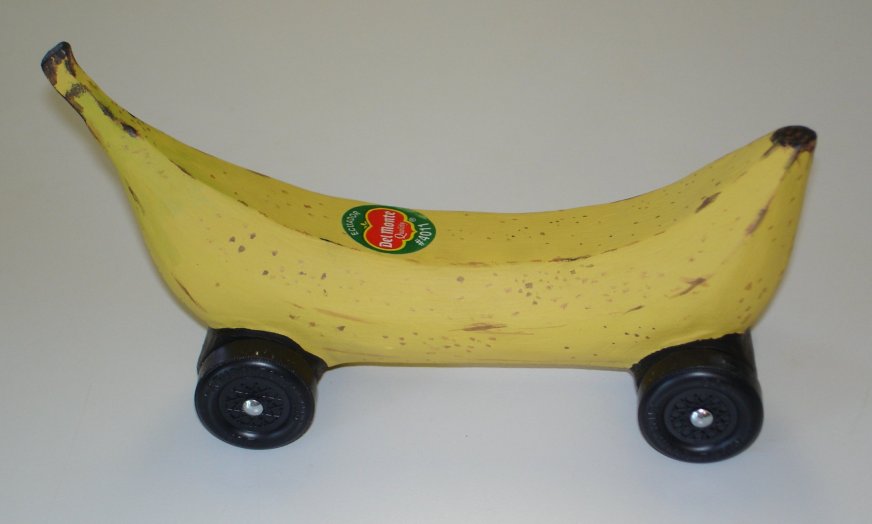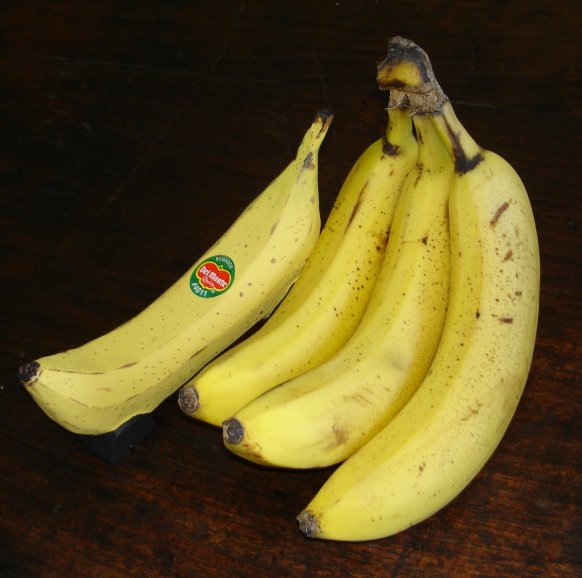 Dinasaur Car
This car was very fast. It was made by gluing two pinewood blocks together.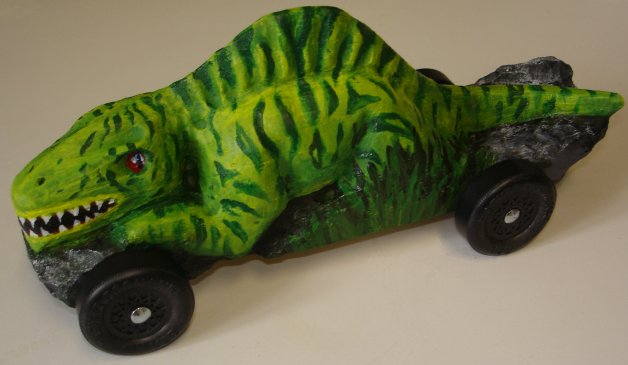 Red Car
This car didn't run super fast. For some reason I couldn't get the wheels to improve dramatically with graphite.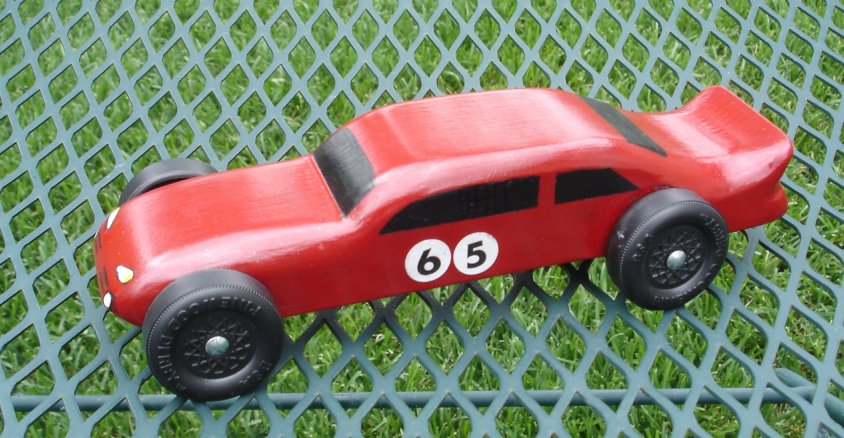 Rescue Humvee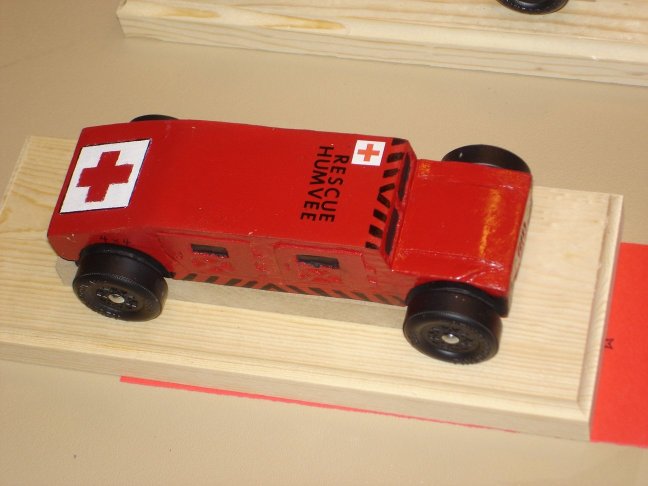 Flag Car
This care took a beating. You can see that the front got banged up in races.
We've bondo'ed it but it's pretty hard to make time to fix an old pinewood derby car.
It's also pretty stained with graphite. This should have been a fast car but the wheels
were messed up. It was our first pinewood derby so there was a lot of experimentation.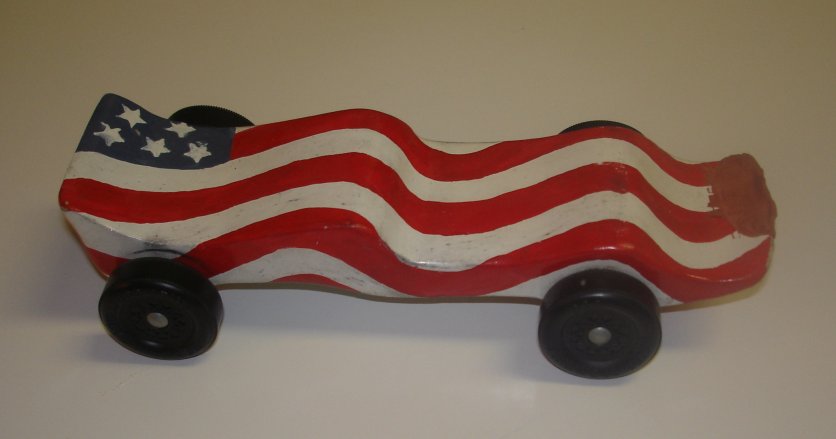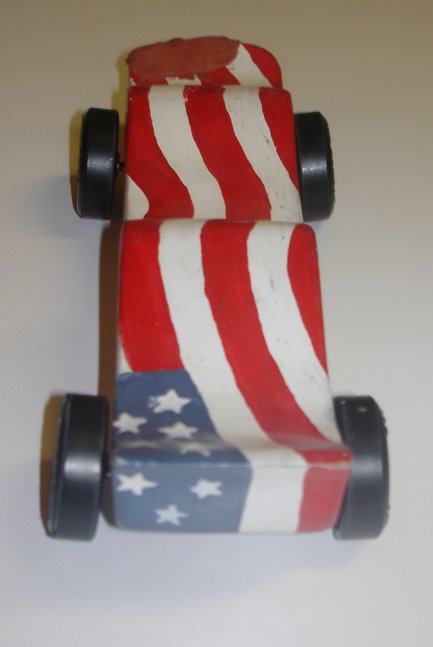 Shark Car
I really like this car. It was another double stack. I made the mistake of gluing a 2x4 on top.
I found out later that the fir was way heavier than the pine. It was tough getting the weight down.
Hence the holes. The car had good speed to it. Jake won lots of races. The car was officially out of spec.
The tail made it too long. I would have liked to have made it bigger and more in proportion.
I glued the fins on by drilling pilot holes with a finish nail as a drill bit and then glueing
in tooth picks. Even without the glue the were in their solid.